Art Time for Adults @ Te Pātikitiki Library in Highbury
Art Time for Adults @ Te Pātikitiki Library in Highbury
Thursday, 14 December 2023, 10:00am – 11:30am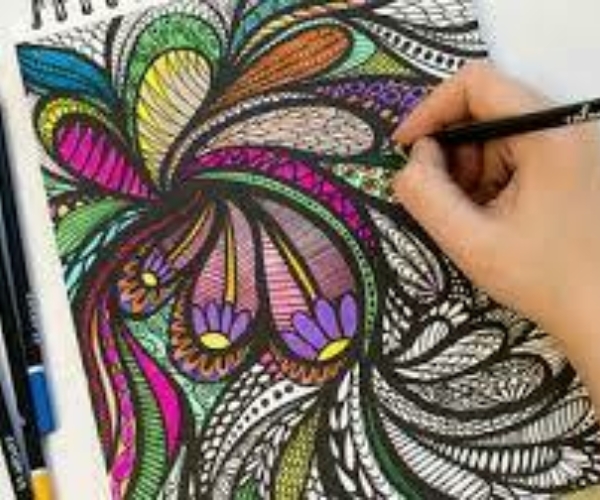 Overview
Join us for a relaxing morning of colouring/doodling.
No artistic talent needed😊
It's all about relaxing and having fun, quietly, or while talking to others.
Free tea and coffee are provide.
Rediscover the relaxing and creative pastime of colouring in / doodling for mindfulness.
Colouring is beneficial for adults, helping us to relax and de-stress because we focus on that particular activity, not on our worries.
What are the benefits of colouring / doodling?
It generates wellness, quietness and also stimulates brain areas related to motor skills, the senses and creativity.
It can also:

Improve Sleep

Improve Focus
Reduce Anxiety
Relieve Stress
__________________________________________________________________

You can find Te Pātikitiki, the Highbury Library, at the end of the Monrad Park carpark, 157 Highbury Avenue, Palmerston North.

We have a fantastic warm place with lots of things to do.

We've got all of the PN City Libraries resources available to us (tell us what you need and we'll get it for you).

And also a great playground outside, a huge free car park, free tea and coffee for adults, cold water for the kids, a microwave to heat things up, toilets, a baby changing area, and free computers, scanning to email, and printing/photocopying.
157 Highbury Ave, Highbury, Palmerston North
Ph: (06) 357 2108
Email: tepatikitiki@pncc.govt.nz