The Career That Chose Me: Vicki Lee
The Career That Chose Me: Vicki Lee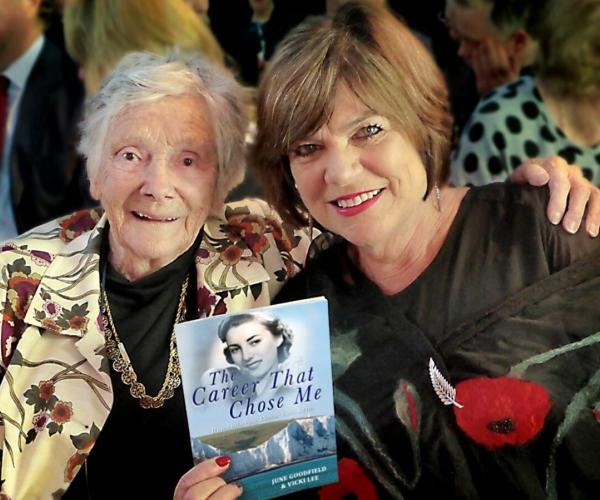 Overview
Honouring Dame Vera's legacy in music and words.

Join us for an evening of conversation and song with Vicki Lee to celebrate The Career That Chose Me: Remembering Dame Vera Lynn by June Goodfield and Vicki Lee.
Just before the onset of the global Covid 19 pandemic, Vicki travelled to London in January 2020 to attend the unveiling of Dame Vera Lynn's portrait at the Royal Albert Hall where it will be permanently displayed. She performed and accompanied Chelsea Pensioner, Colin Thackeray (winner of Britain's Got Talent 2019) on Sir Elton John's red Yamaha Grand Piano in the Elgar Room as he led the audience singing Dame Vera's two most enduring songs, "The White Cliffs of Dover" and "We'll Meet Again". It was here she met historian Dr June Goodfield who was inspired to record in print the stories that Vicki gathered over the past six years, culminating in a recently published book entitled, "The Career That Chose Me".
Please RSVP to genny.vella@pncc.govt.nz or 027 292 9965