Off the Page: Writing for Children Panel Discussion
Off the Page: Writing for Children Panel Discussion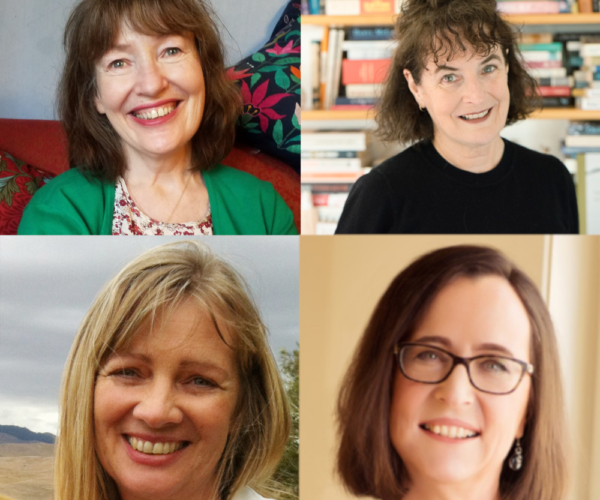 Overview
Award-winning authors, Kate de Goldi, Anna Mackenzie, Philippa Werry and Brigid Feehan, in conversation with Gigi Fenster.
Refreshments from 6:00 PM and Panel Discussion 6:30 PM.
Kate De Goldi writes fiction for all ages. Her most recent novel, Eddy, Eddy, a story of community, friendship, and loss, is set in Christchurch in the period immediately following the 2010/11 earthquakes. Kate teaches creative writing in schools and adult workshops around the country, and, with Susan Paris, is publisher and co-editor of the Annual series, literary miscellanies for readers from 9 to 90.

Anna Mackenzie writes contemporary, historic and speculative fiction, and has taught creative writing – in the community, schools and at tertiary level – for over a decade. Her award-wining novels include Evie's War, The Sea-wreck Stranger, High Tide and Cattra's Legacy. She lives on a farm in Hawke's Bay.

Philippa Werry writes fiction, non-fiction, poetry and plays. Her interest in history has produced titles such as Anzac Day, Best Mates, Waitangi Day, Lighthouse Family, The New Zealand Wars, The Telegram and The Other Sister, as well as many educational publications. Her most recent book, Iris and Me, is a verse novel and fictional biography of the New Zealand writer Robin Hyde. She lives in Wellington.

Brigid Feehan is the author of three books for middle graders, the most recent being The Life and times of Eddie McGrath (2021). She is a regular book reviewer for The Listener and writes and edits legal and educational resources for the public service.

Gigi Fenster has a Masters and PhD in Creative Writing and teaches at Massey University. Her critically acclaimed and award-winning books include, The Intentions Book, Feverish and A Good Winter.