Look Up! Explore Our Universe with NASA @ My Library Reading Challenge on Beanstack
Look Up! Explore Our Universe with NASA @ My Library Reading Challenge on Beanstack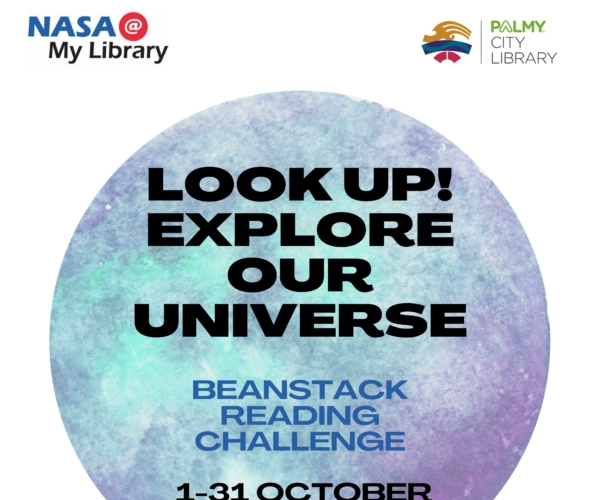 Overview
Celebrating International Space Week
Read and Learn about Space with NASA @ your Library during October
Celebrating International Space Week 2022 with NASA @ My Library explore and read about the universe at your own pace or with a friend or family member. Discover the science behind NASA's James Webb Space Telescope (JWST) and look deeper into time and space than you ever have before! Read and earn badges along the way while reading and exploring your way through a variety of NASA resources and creative activities.

Earn all the badges to complete the entire challenge!
All ages, but best for 7+


The challenge uses the Library's online platform Beanstack for monitoring and encouraging reading. Join up and log your reading to earn virtual badges.

OR Download Beanstack from your app/play store
Open the app
Choose Library as the organisation
Search for Palmerston North
Touch Sign Up!
Then join the challenge